Venue Hire at MVNS
Looking for a venue in Wingham – we may have just what you need!
The old Courthouse in Wingham houses Manning Valley Neighbourhood Services
We have now taken over the bookings for this unique space!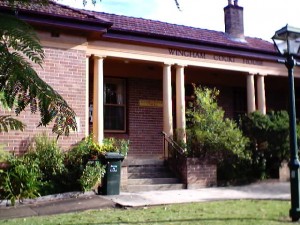 MVNS is located in a central part of Wingham opposite Central Park and has a lovely rural feel overlooking the flats of the Manning River. We have a medium size space available (the old courtroom) which seats approx 25 people in theatre style or approx 15 people in meeting format. It is also ideal for small groups. We also have an office space which is available for outreach services, client face to face work and small meetings.
Fees

Hourly Hire:
$15.00
Morning Session

–

9am -1pm :

$44.00
Afternoon Session

– 1pm – 5pm :
$44.00
Evening Session – 5pm onwards:
$44.00
All Day Session:
$66.00
Tea & Coffee provided

$20.00
(for approx 10 people)
MVNS SPARE ROOM HIRE FEE
Daily Hire

$22.00
Hourly rate negotiable
There are kitchen facilities available and a lovely community garden which you are free to wander through. The gardens also contain a wood fired pizza oven which is perfect for fundraisers – call us (02) 6553 5121 on for more information!!
Here's more Information regarding conditions of use and Venue Hire Agreement:
Conditions of Use – Court House
Conditions of Use – Spare Office